Sale 10% OFF Storewide! Use code: Topfuture10
This truly is the supreme wireless charger for your home.
Charger + Ring light in one!
Charge 3 devices in one (buds/airpods, watch and phone at the same time)
Makes you more efficient saving time with charging devices in one go.
Compatible with Apple and Samsung devices.
Built to hide the charging cable well so you don't have to worry about the twisted wires or messy cables.
Charging stand built with ABS material which is environmentally friendly and non-polluting.
You can adjust the brightness of the ring light to suit.
Technical Parameter:
Color: black, white
Program: ST
Input: 9V/3.5A
Wireless output: 5H.5Hd
USB output: 5V/1A
Material: ABS-PVC
Sensing distance: 2-6min
Working frequency: 110-205KHz
Conversion efficiency; 73%
Product net weight: 425g (with filling head 535g)
Product with packaging weight: 675g
Product size: 300*95*325mm
Packing size: 310*310*41im

Package Includes:
1 * Wireless Charging Stand
1 * Charging Cable
We are very proud to provide our customers with the best shopping experience. We will make sure that everyone uses our products happily.

Therefore, if you receive a damaged product, or if you use our product correctly according to our instructions, we will provide a 30-day money-back guarantee. But the transportation fee will not be refunded.
To qualify for our money back guarantee please follow these simple instructions:
You must contact our customer service specialist team at info@topfuturehome.com and begin the troubleshooting process within 30 days from the date of purchase.
One of our customer care specialists will then begin the process of troubleshooting or help you use the product according to our suggested use suggestions. 
The returned items should include all accessories and parts included in the box as delivered, any missing items will void the 30-day money back guarantee.
After Approval:
Once we have approved the 30-day money back guarantee request, you will need to send the product/s back to us and provide a tracking number within 7 business days. Failure to do so may result in us withholding the refund.
The 30 Day Money Back Guarantee Does Not Apply for:
Change of Mind
Incorrect Use
The product was artificially damaged
Free Shipping Continental USA (48 states). In-stock items should ship within 24 hours. Pre-orders will ship within 48-72 hours of being in stock. Please be aware that the current COVID-19 related crisis has put additional strain on postal carriers so please give them time to get your items to you.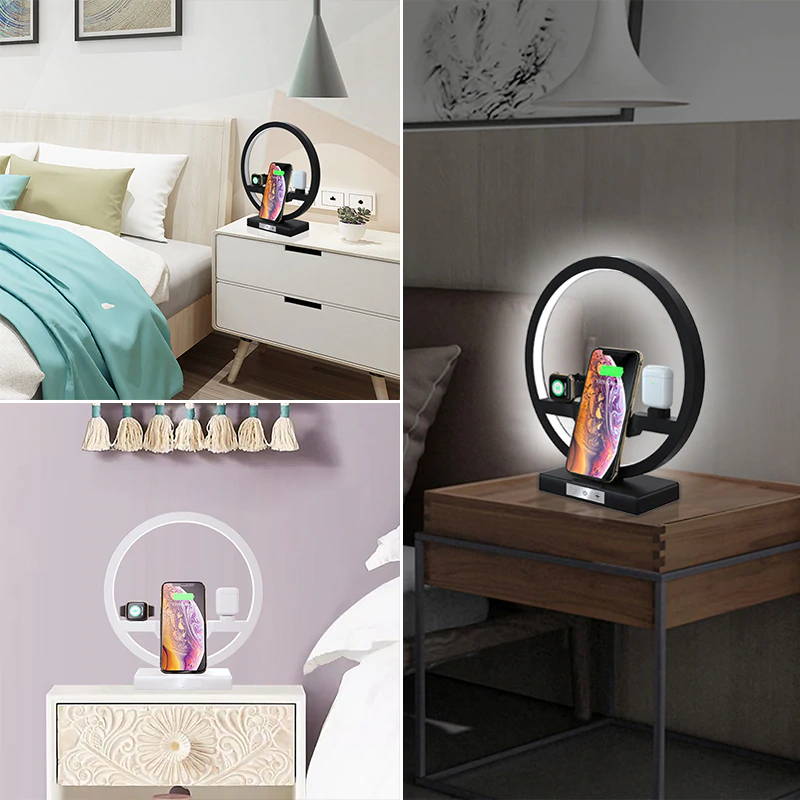 10W wireless charger can work at high speed, equipped with multiple wireless phones, also suitable for iPhone XS Max / XR / XS / X / 8/8 Plus 7.5W, can charge Galaxy S9 / S9 + / S8 / S8 + / Note8 10W
For iPhone products, the three-in-one charging station can work normally, and it has enabled wireless charging. The best design angle enables your watch, mobile phone and sturdy Airpods to hide the charger cable perfectly.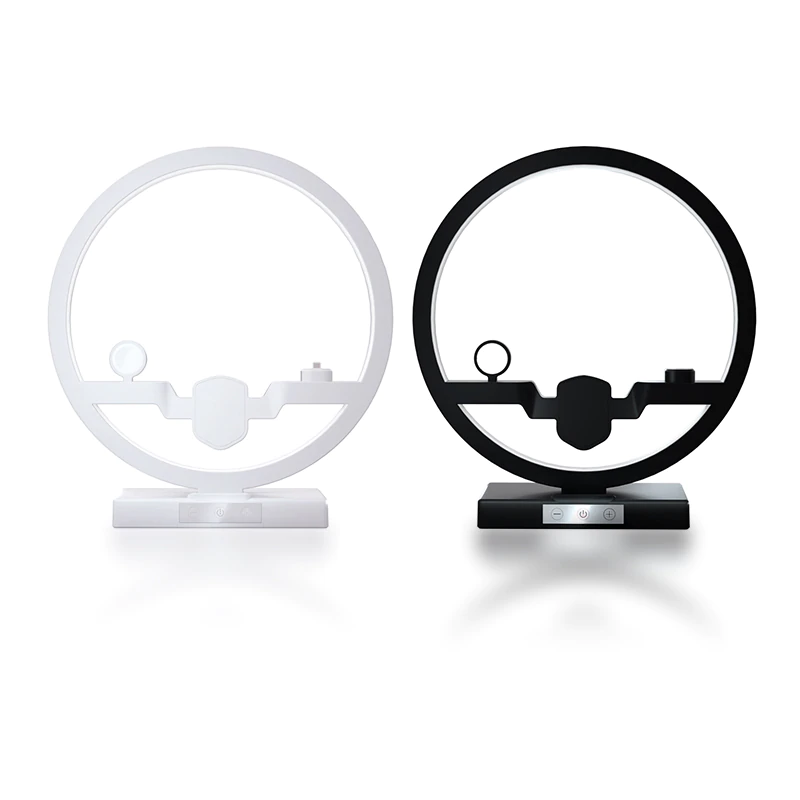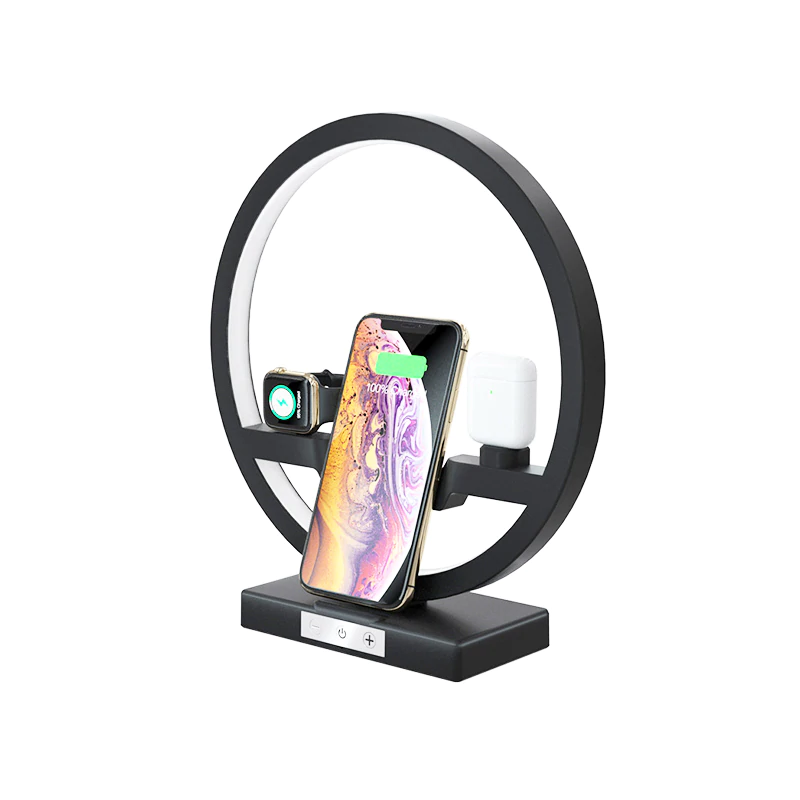 ABS ecological and low temperature material made of ABS material, environmentally friendly and non-polluting, the for iphone watch is perfectly constructed, robust, with prominent edges and smooth surface. The platform does not slide the iWatch to bottom charge to increase stability throughout the unit. Scratch the rubber and the TPU on the base to protect your scratched iphone.
The TYPE-C port makes the wiring safer, more sustainable and more robust. It is common to use the micro-c port to be easily damaged. High-quality transport of USB-C cables and products reduce transmission of energy losses to ensure adequate load current.