Sale 10% OFF Storewide! Use code: Topfuture10
This 3-in-1 wireless charger is very classic and simple and can charge your 3 Apple devices at the same time. For example iPhone, iWatch, and Airpods. It has a foldable charging port on the back, you can easily open or put it away. With this charger, you can get more desktop space without making it messy.
Technical Parameter:
Input Current:9V-2A 12V-2A
Output Current
Top : 3W MAX
Front : 15W MAX
Back : MAX 5W MAX
Interface:TYPE-C
Certficate:QI,CE,FCC,ROHS
Unit Dimension:120 x76x147mm
Unit N.W:235g
Package Dimension:162x123x80mm
Package . W. :309g
Color:Black,White

Package Included:
1 x Wireless Charging Pad
1 x USB Cable
1 x User Manual
We are very proud to provide our customers with the best shopping experience. We will make sure that everyone uses our products happily.

Therefore, if you receive a damaged product, or if you use our product correctly according to our instructions, we will provide a 30-day money-back guarantee. But the transportation fee will not be refunded.
To qualify for our money back guarantee please follow these simple instructions:
You must contact our customer service specialist team at info@topfuturehome.com and begin the troubleshooting process within 30 days from the date of purchase.
One of our customer care specialists will then begin the process of troubleshooting or help you use the product according to our suggested use suggestions. 
The returned items should include all accessories and parts included in the box as delivered, any missing items will void the 30-day money back guarantee.
After Approval:
Once we have approved the 30-day money back guarantee request, you will need to send the product/s back to us and provide a tracking number within 7 business days. Failure to do so may result in us withholding the refund.
The 30 Day Money Back Guarantee Does Not Apply for:
Change of Mind
Incorrect Use
The product was artificially damaged
Free Shipping Continental USA (48 states). In-stock items should ship within 24 hours. Pre-orders will ship within 48-72 hours of being in stock. Please be aware that the current COVID-19 related crisis has put additional strain on postal carriers so please give them time to get your items to you.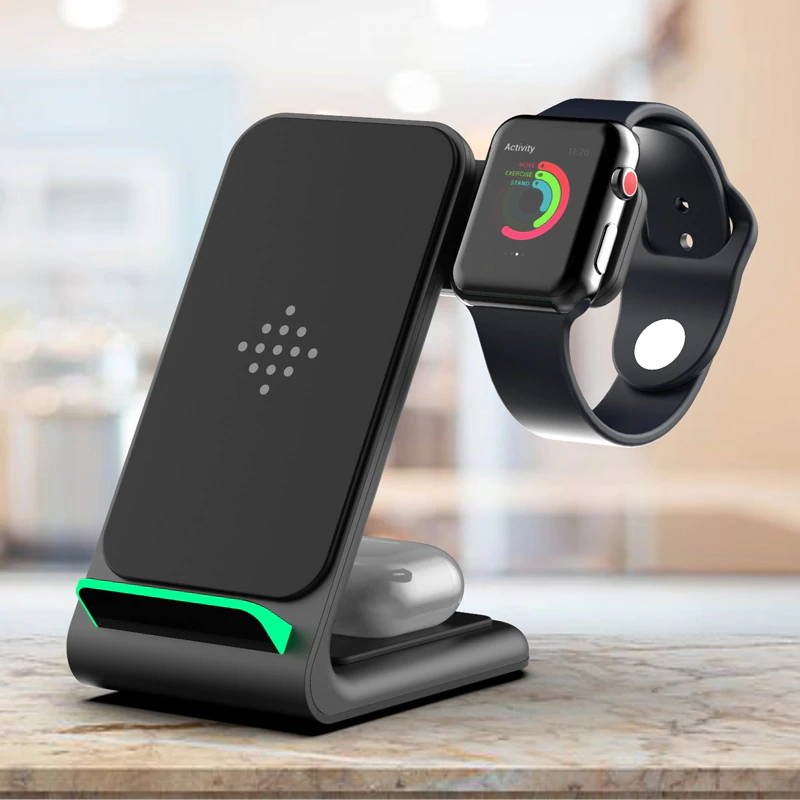 This wireless charger can charge your 3 Apple devices at the same time. For example iPhone, iWatch and Airpods. You can put your phone on the main charging port on the front, put the Airpods on the charging port below, and hang the iWatch on the foldable port for charging. Very convenient.
We have equipped this charger with a foldable charging port. When you unfold it, you can hang the iWatch on it for charging. After charging is complete, you can remove the iWatch at any time and put away the charging port.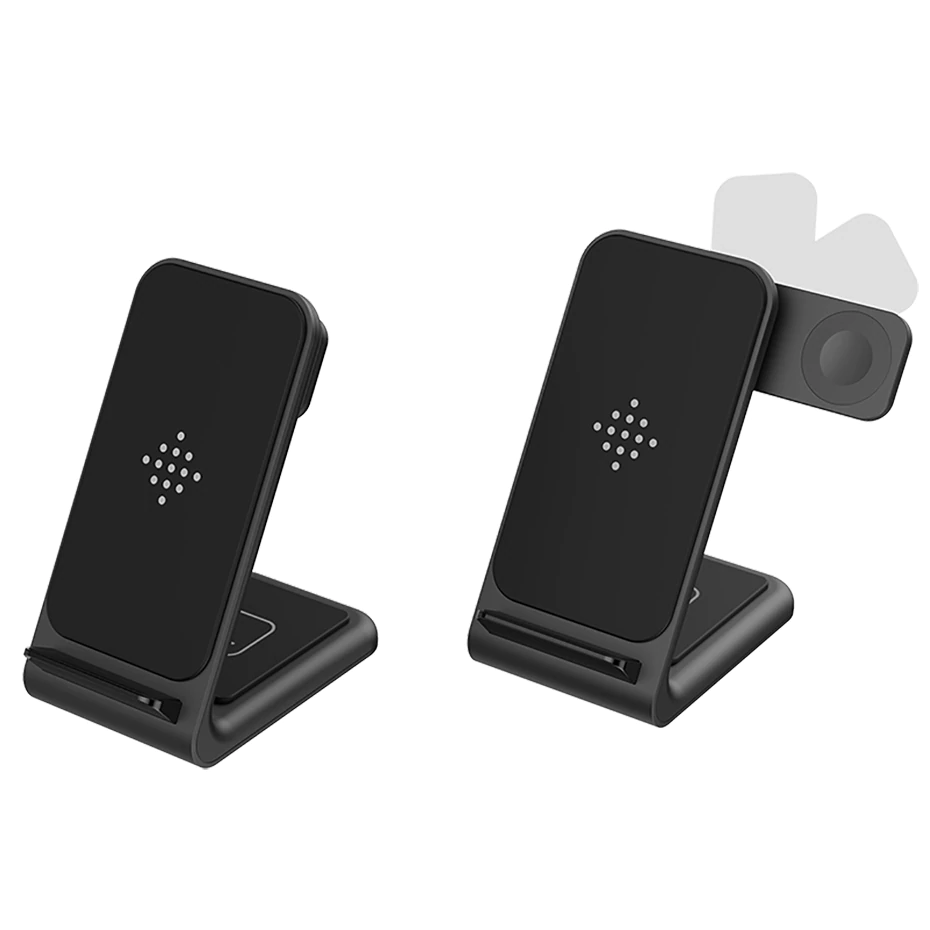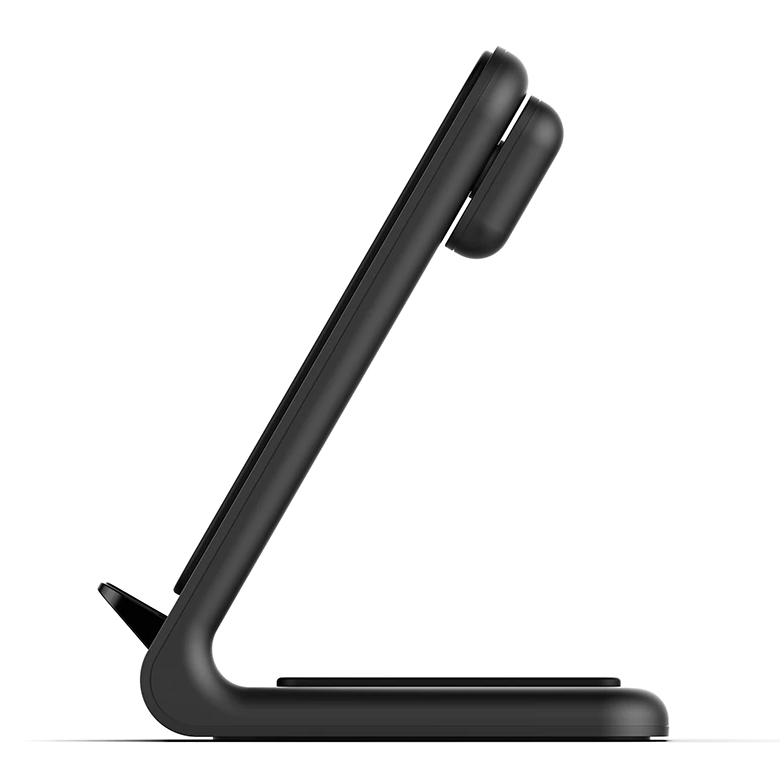 The shape of this charger is very classic. Its size is small, so it will save you a lot of space. The foldable charging port can be stowed, which makes it look more compact and concise.
We use QC3.0 charging technology, which is a very advanced charging technology. All three ports can quickly charge the device, so you never have to wait too long for charging.